Concrete Decor: Peachtree City's Best Decorative Concrete Company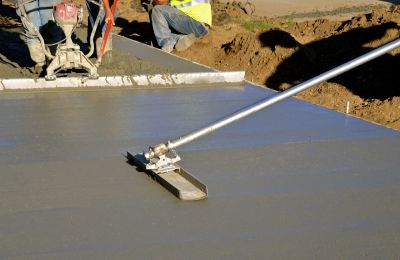 Do you own a business here in Peachtree City? If so and if you want to keep that business looking its best, you need to call the pros at Concrete Decor. With our decorative concrete service as well as our concrete staining service, we can help your Peachtree City business boom by getting and keeping it looking and functioning its best.
Have s Stunning Peachtree City Business thanks to Decorative Concrete
A stunning storefront can help attract customers to your Peachtree City business, and to maintain the most stunning storefront possible, you need to give us a call. With quality decorative concrete, we'll make your store look beautiful and one-of-a-kind, helping to bring the customers in running.
Concrete Staining That Will Make Your Peachtree City Business Pop
Of course, your business should not only look great but also be as safe as can be. And you can make your business the safest one possible by calling us for a concrete staining. Stained concrete is durable and helps prevent slips, making it a great option for the well-being of both your business and those who patronize it.
Recent Articles
How to Care for Your Stained Concrete
Stained concrete can make your Atlanta home or business look stunning and unique. Of course, like any installation worth getting, your stained concrete isn't exactly "set it and forget it." Rather, it will take a little bit of care to keep it looking and functioning its best. Luckily, the care is simple […]
Read More
3 Ways Polished Concrete Will Ease Your Home Life
You'll spend the majority of your time in your home, and that time should be nothing short of completely enjoyable. And a great way to make your home time every bit that enjoyable, consider getting polished concrete for your flooring. Polished concrete can benefit your home and ease the time you'll spend in it in a number of ways […]
Read More
If you are looking for a decorative concrete company in Peachtree City, please call 404-242-0047 or complete our