Decorative Concrete Tips & Articles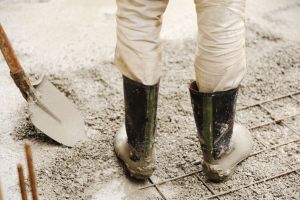 If you're looking for all the industry tricks and know-how that will help you get the best and longest use out of your newly installed concrete, then look no further. You've found it compliments of the dependable experts at Concrete Decor.
Be sure to check out our helpful concrete tips regularly since we'll continue to add the most helpful information we can.
How to Care for Your Stained Concrete
Stained concrete can make your Atlanta home or business look stunning and unique. Of course, like any installation worth getting, your stained concrete isn't exactly "set it and forget it." Rather, it will take a little bit of care to keep it looking and functioning its best. Luckily, the care is simple […]
Read More
3 Ways Polished Concrete Will Ease Your Home Life
You'll spend the majority of your time in your home, and that time should be nothing short of completely enjoyable. And a great way to make your home time every bit that enjoyable, consider getting polished concrete for your flooring. Polished concrete can benefit your home and ease the time you'll spend in it in a number of ways […]
Read More
What Benefits Can Epoxy Flooring Provide Your Atlanta Business?
If you own a commercial garage or warehouse, safety should be your primary concern. And a great way to maintain the safest garage possible is to get a coating of epoxy for your concrete flooring. An epoxy coating can help to keep your garage as safe as can be thanks to the following features […]
Read More
If you are looking for an Atlanta decorative concrete company then please call 404-242-0047 or complete our