Top Epoxy Flooring Services in The Metro Atlanta Area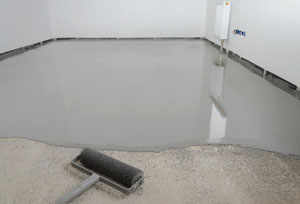 Whether you own a home or a business here in Atlanta, you'll need to maintain safe, durable, and long-lasting flooring. And one flooring option that matches that bill perfectly is epoxy flooring. If you're in the market for quality epoxy flooring for your Atlanta home or business, you need to call the experienced pros at Concrete Decor.
Thanks to our expertise and our dedication to providing quality work, you can enjoy the best epoxy flooring for your Atlanta property. And you'll certainly be happy to get quality epoxy flooring from us for all the great benefits it can provide:
More durable concrete
Increased property value and curb appeal thanks to its beauty
Better safety thanks to its ease of cleaning
Unmatched beauty thanks to its variety of colors
Your flooring is an important component of your home or business, so you need to maintain a top-quality floor. And to do that, simply call the Atlanta decorative concrete company, Concrete Decor, for our unmatched epoxy flooring service.
Latest Epoxy Flooring Projects
Recent Articles
How to Care for Your Stained Concrete
Stained concrete can make your Atlanta home or business look stunning and unique. Of course, like any installation worth getting, your stained concrete isn't exactly "set it and forget it." Rather, it will take a little bit of care to keep it looking and functioning its best. Luckily, the care is simple […]
Read More
3 Ways Polished Concrete Will Ease Your Home Life
You'll spend the majority of your time in your home, and that time should be nothing short of completely enjoyable. And a great way to make your home time every bit that enjoyable, consider getting polished concrete for your flooring. Polished concrete can benefit your home and ease the time you'll spend in it in a number of ways […]
Read More
If you are looking for an Atlanta epoxy flooring company, please call 404-242-0047 or complete our