Are You Looking For A Quality Decorative Concrete Company In Woodstock, GA?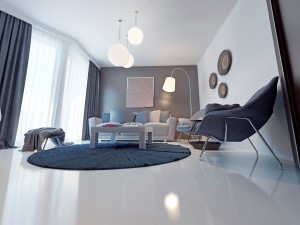 As a responsible Woodstock homeowner, you want to do everything in your power to keep your home looking its best and ensure that your investment is protected, and whether you realize it or not, your concrete surfaces can play a larger role in this equation than you might think. If you are looking for a great way to improve both the beauty and value of your Woodstock home, our team of decorative concrete professionals here at Concrete Decor might have just the solution you've been looking for. Are you looking for a professional Woodstock decorative concrete company who can provide you with the high quality services you need to take your home's beauty to the next level? If so, give our team of skilled professionals a call today and let us show you the kind of quality service that has helped to make us one of the most trusted names throughout the local area.
Here at Concrete Decor, our team of Woodstock decorative concrete and concrete staining professionals understand the kind of impact a freshly polished and stained concrete surface can have on the overall beauty and value of your home, and we are here to help you attain it. Whether you are in the market for high quality decorative concrete, polished concrete, concrete staining, or even a brand new epoxy coating for your concrete floors, you can count on our team of skilled professionals to get the job done and get it done right. If you have any questions about our full line of high quality decorative concrete services, or if you would like to schedule an appointment for consultation, give us a call today. Our team of experts are standing by and would be happy to assist you.
Concrete Staining In Woodstock
Concrete can be an excellent solution for any areas of your home where you are looking to create a walkway or other durable flooring solution, but that boring, neutral gray color isn't always the most appealing. With concrete staining, however, you can take your concrete floors to the next level. Concrete stains are available in just about any color you can imagine, and will help you bring a bit of life to your floors and your home overall by injecting a bit of fresh color into your floors.
Recent Articles
How to Care for Your Stained Concrete
Stained concrete can make your Atlanta home or business look stunning and unique. Of course, like any installation worth getting, your stained concrete isn't exactly "set it and forget it." Rather, it will take a little bit of care to keep it looking and functioning its best. Luckily, the care is simple […]
Read More
3 Ways Polished Concrete Will Ease Your Home Life
You'll spend the majority of your time in your home, and that time should be nothing short of completely enjoyable. And a great way to make your home time every bit that enjoyable, consider getting polished concrete for your flooring. Polished concrete can benefit your home and ease the time you'll spend in it in a number of ways […]
Read More
If you are looking for a Woodstock decorative concrete company then please call 404-242-0047 or complete our